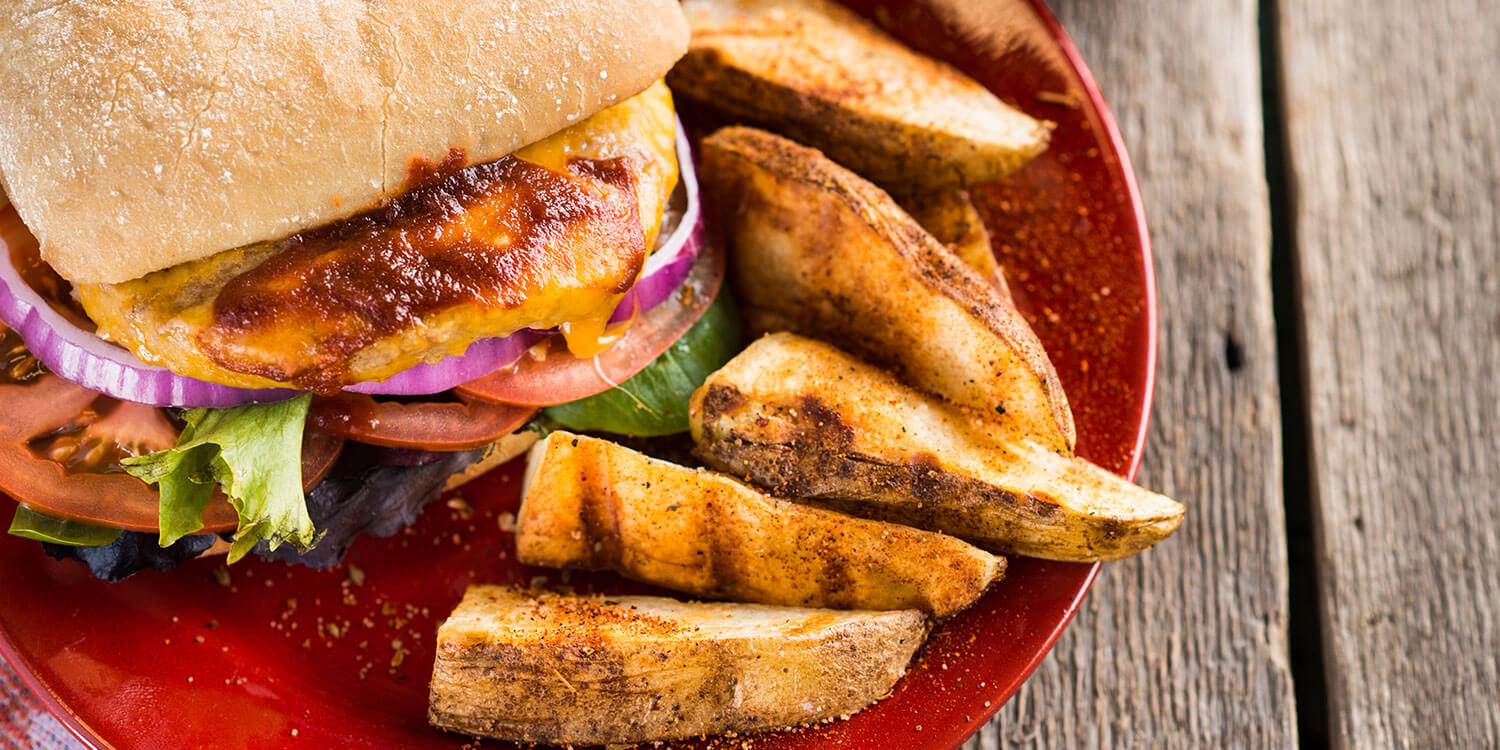 Turkey burger
Ингредиенты
500g turkey mince
1 white onion, finely diced
1 tsp mustard
½ bunch fresh parsley
Salt and pepper to taste
Combine all ingredients together and mix well. Divide into 4 equal amounts and mould into burger shapes. Cover with cling film and leave to rest in the refrigerator.
Pre heat the Evolve Precision grill to 220ºC with the probe set to 75ºC. Insert the probe into the centre of 1 of the burgers. When the grill is ready place the burgers onto the grill and cook until the probe light turns green and the grill beeps.
To serve, cut open the ciabatta buns and grill slightly, put some Cajun mayonnaise on the bottom, then place some lettuce on top. Place a cheese slice on top of the burger and place the burger on top of the lettuce. Top with some crushed avocado and sliced red onion and finish with the top of the ciabatta buns.