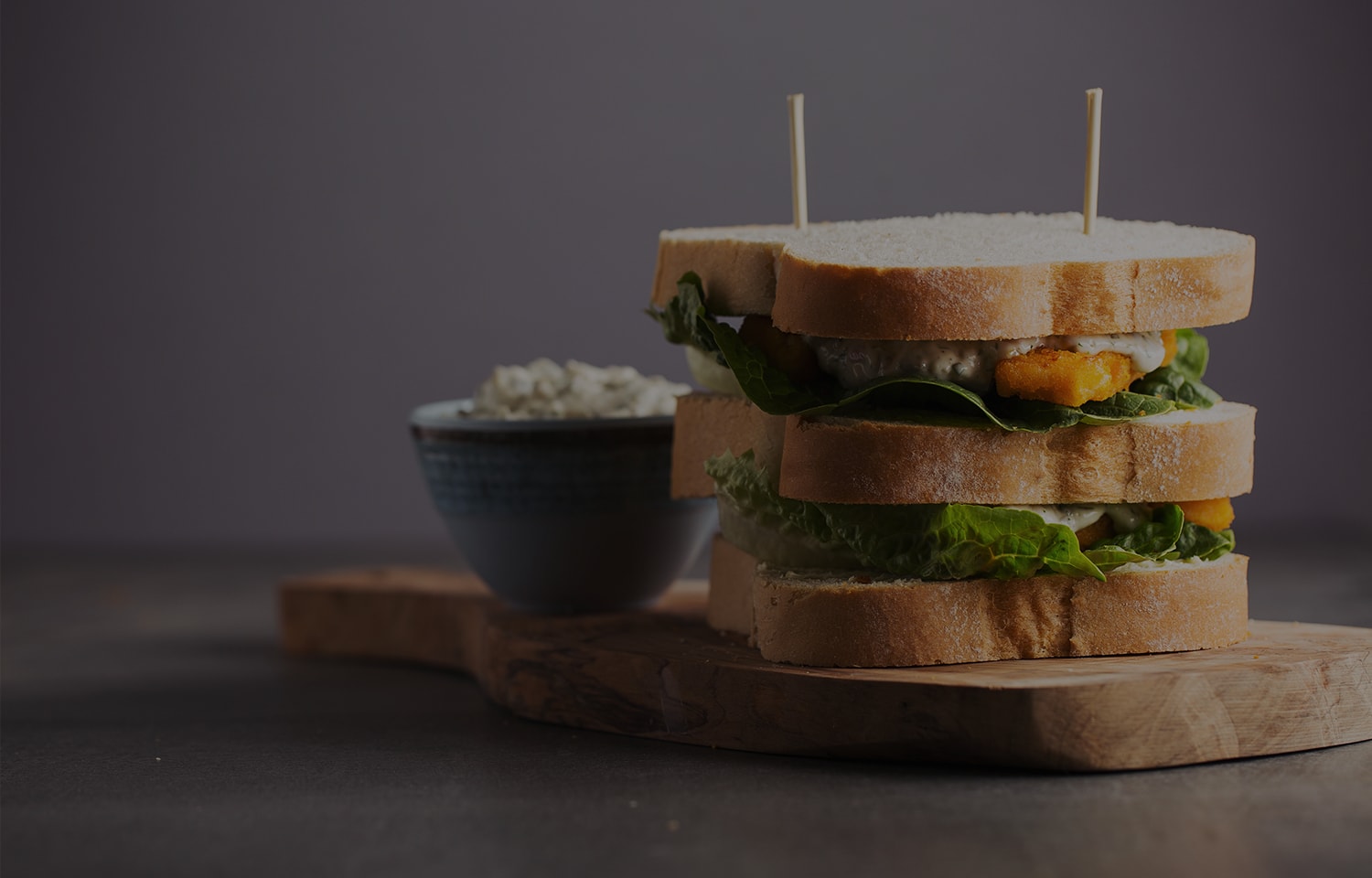 Fish Finger Sandwich
Ингредиенты
3 slice of thick white bread
6 frozen fish fingers
4-5 leaves of little gem lettuce
2 tbsp. tartar sauce
Servings: 1
Pre heat George Foreman grill.
Prep your slices of bread and lay lettuce on two slices.
Lay your frozen fish fingers on the grill for around 8-10 minutes of until they are cooked through and piping hot.
Construct your sandwich. Layer one slice of bread with lettuce, 3 fish fingers, 1 tablespoon tartar sauce. Repeat and top with the remaining slice of bread.